Our best proposals for prestigious properties for sale
Luxury and exclusivity for your home
Raro Realty, a real estate agency of the Nicolaus/Valtur Group, is the reference point for those who want to buy luxury properties. The experience and the deep knowledge of the territory and the firm focus on the exclusivity of the properties, have allowed us to offer a careful and dynamic selection on the market, with various investment possibilities: real estate units, accommodation facilities (such as resorts, hotels, bed & breakfast, masserie etc) and luxury retail units.
The Raro Realty world, in particular, was born from the Nicolaus/Valtur Group to integrate the range of services and business opportunities it offers to its Italian and foreign customers, thus becoming an extraordinary showcase that provides visibility to different types of production realities, allowing the 'meeting with national and international entrepreneurs.
Thanks to these bases, the exclusivity of our proposal is enriched by the deep attention to the customer that is not limited to real estate brokerage: timely assistance, in fact, is guaranteed not only during the purchase phase, but accompanies the buyer and/or the seller throughout the journey, offering a 360° experience.

Commercial real estate and to grow your business
In addition to the sale of prestigious properties for private individuals, Raro Realty also sells accommodation facilities. Oriented towards business users, in fact, the commercial side of Raro Realty focuses on the hotel industry with different types of accommodation: resorts, hotels, farms, bed & breakfast. Raro Realty has an in-depth knowledge of the sector and allows us to create a meeting between supply and demand, with a far reach to Raro Realty International Tour Operators.
The commercial side of Raro Realty offers a platform of investment opportunities for every market, offering the Raro Realty experience in all its completeness.
Our aim is to become the essential reference between entrepreneurs and accommodation facilities and/or income properties, creating a bridge of connections, trust and exclusivity.
---
Our Showcase
of Prestigious Properties for Sale
Characteristic complex with swimming pool, consisting of a main villa with annex and two twin villas, for sale in Puglia, in the splendid countryside between Conversano and Polignano, in the province of…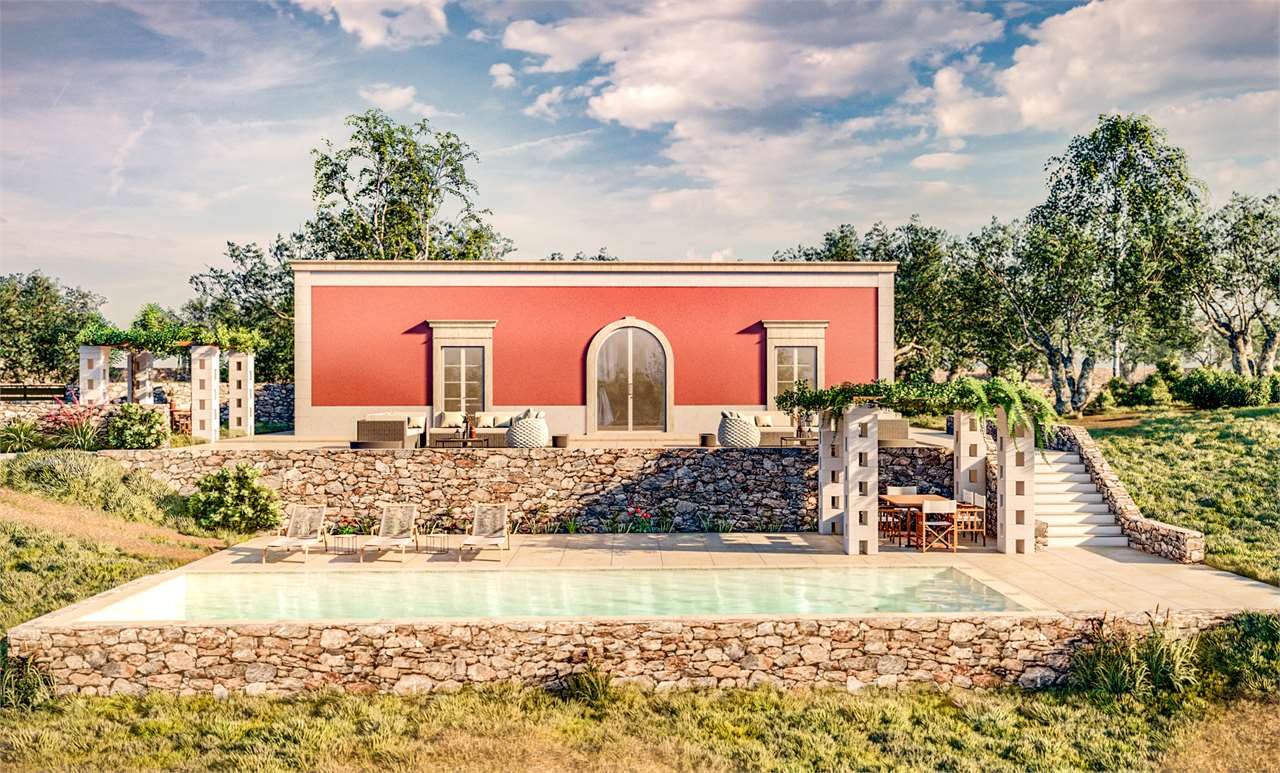 Villa Lamatroccola with swimming pool for sale
Ostuni
Villa Lamatroccola with swimming pool for sale in Ostuni, is a building under construction. Villa Lamatroccola is a villa for sale with a swimming pool in the splendid countryside of the Itria Valley.…
Contact Us
for more Information
Please complete your details below.
DO YOU WANT TO BE UPDATED ON THE LATEST PROPERTIES
SIGN UP TO OUR NEWSLETTER

We have a range of Properties that matches everyones budget.
Wishing Puglia helps you to realise your Dream to buy a house in Puglia.